Guided Fly Fishing Trips
Fly Fishing Guide in Duluth, MN
Jason Swingen is a Fly Fishing Guide based out of Duluth MN. Currently offering multi-species fly fishing guided trips available from the North Shore of Lake Superior to the Brule River in Northern Wisconsin. Primarily targeting migratory salmonids (trout, and salmon) as well as native brook trout, and multiple warmwater species (bass, pike, walleye).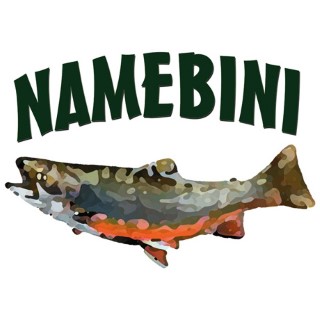 Guiding Calender
Book your Fly Fishing Trip
Rates
Half Day Guided Fly Fishing (Walk and Wade) - $300
Full Day Guided Fly Fishing (Walk and Wade) - $450
Full Day Guided Fly Fishing (Float Trip) - $525
Additional Angler - $50
Waders and Boots Rental - $35
Fly Rod and Reel Rental - $35
Fly Casting Lessons - $50/hr/person
A $200 deposit is required after a trip is set up to lock in your fishing date. The remaining balance is due by the end of our trip date.
Full days include lunch and beverages.
Flies and tippet are provided for all trips.
Gratuity not included, but greatly appreciated.
No refunds will be made within one week of your scheduled trip. We will notify you if weather or water conditions require the cancellation or rescheduling of your trip. In such a case, a full refund will be made if other arrangements cannot be made to your satisfaction.
All rates are subject to change at any time. Confirmation of rates occurs only with receipt of the deposit for your trip.
All trips are catch-and-release only. Even if regulations allow for fish to legally be kept.
Contact Information
Call Jason Send Jason and Email Follow Jason on Instagram
Guiding Gallery
Prepare For Your Trip
Packing List
Weather Appropriate Clothes

Our Steelhead trips can get very cold. Multiple layers of wool and insulation will help. Hand-warmers, and toe-warmers can help make your trip more comfortable.

Sunglasses (polarized)

You should bring sunglasses even if it's cloudy. Polarized glasses will help you see in the water and either see structures or even see where you are walking if we need to wade across a river.
Protecting your eyes from our flies' hook is also extremely important.

Snacks, Water
Fly Rod and Reel

Pink Salmon and Brook Trout (2wt - 6wt)
Steelhead (7wt - 8wt)

A 9' 5wt is a very common fly rod, that will handle many species of fish. However, it is much too light to fish for our hard-fighting steelhead. If you do not own or have access to a 7wt or 8wt fly rod we have rental equipment available.

Bass and Pike (5wt - 9wt)

Waders, and Boots

Some may require hiking. We recommend breathable waders and wading bootsRubber-soled wading boots are not required but are recommended. Having studs in your boots will help when hiking and wading.

Flies

We recommend bringing a small assortment of your own flies, but we will have plenty of flies to use as well.
For local fly recommendations please visit our local fly shops.

Nippers, Hemostats

Don't worry we will tie on most of your flies, but just in case it can be helpful to bring your own nippers, and hemostats. Bonus points if you bring my all-time favorite fly-fishing accessory, the Scissor Mitten Clamp.

Fishing License and Trout Stamp

You will need to have a current fishing license and trout stamp for the state we will be fishing. There are many options for year, week, and day licenses available for both Minnesota and Wisconsin.

Wisconsin Fishing Licenses

There are affordable options for non-residents including a "First-time buyer", and "One-day fishing license"
You will also need to purchase the "Inland Trout Stamp" if we will be fishing for trout in WI.