Fly Fishing for Snook in Florida
My wife Morgan and I took a vacation to Southwest Florida and traveled around the Everglades and a few Islands in the Gulf of Mexico.
Baby Tarpon from Sanibel Island
Our first day exploring the islands we stopped along the road to fish from shore on Sanibel Island. It was over 90 degrees and humid, but what do you expect going to Florida in the summer. After casting a few times and about had my rod ripped from my hands as this shiny little torpedo took off then immediately started jumping out of the water! I didn't think I would have a chance at catching any tarpon, but was able to check a new species of my list!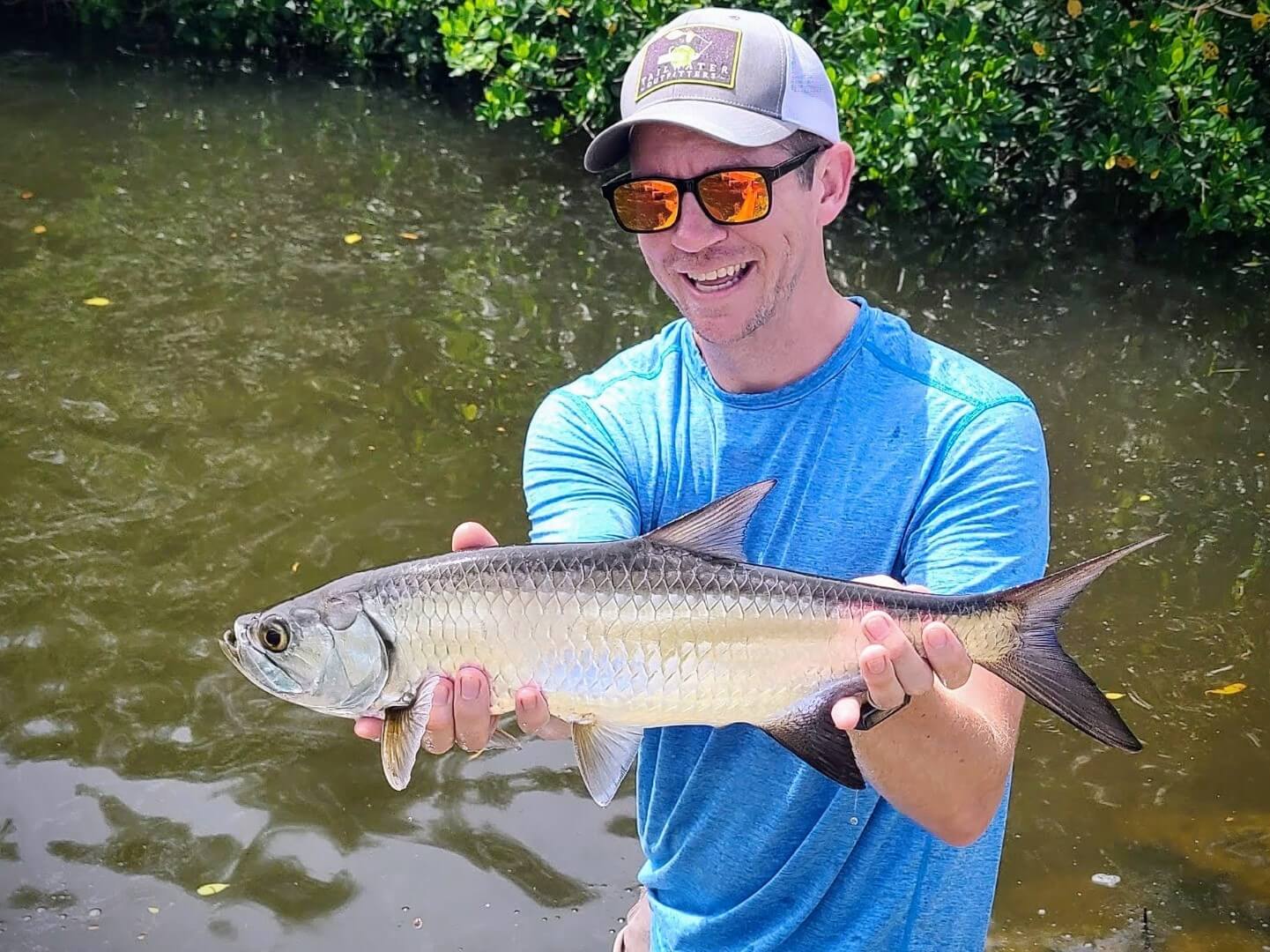 The Everglades
After Sanibel, we traveled to the Everglades. We stayed at a nice little place right in the middle of Everglade City. After taking a boat tour and driving around looking for alligators on the first day we decided to rent a kayak and explore the mangroves on our own.
Fly Fishing North Captiva
The last two days of our trip were spent at the Paloma Beach House on North Captiva. A pretty amazing island that doesn't have any cars, but locals and visitors travel around on golf carts. The beach was almost completely empty which let me have free range and try out casting for snook and other saltwater species along the beach. I was able to catch 4 new species including snook, pompano, ladyfish, and leatherjackets. Watch the video below!
Fly Fishing for Snook in Florida
Gear Used
Rod: Orvis Helios 3D (9' 8wt)
Reel: Orvis Mirage LT (IV)
Line: Orvis Pro Saltwater All Rounder (8wt)
Leader: 9' 16lb nylon saltwater leader
Bite-guard: 18" of 30lb Seaguar Blue Label Flourocarbon
Fly: DT Special
js-outdoors is a free resource for all anglers.
Please consinder donating to keep this site ad-free!

Your support is greatly appreciated!
Subscribe to our newsletter and I will send you an email when a new article is published!